P20U
Quick Installation Guide
Begin Installation
For safety reasons, please ensure that the power cord is disconnected before opening the case.
Unscrew four screws of the back cover.

Pull the back cover upward and remove it.
HDD or SSD Installation
Place an HDD or SSD in the rack and secure with the four screws from the sides. Affix the EMI shielding gasket with the adhesive tape, as shown.

Tear off the adhesive tape of the serial ATA and power cable.

Connect the Serial ATA and power cable to the HDD or SSD. Slide the rack into the chassis and refasten the screws.
Memory Module Installation
This mainboard does only support 1.2 V DDR4 SO-DIMM memory modules.
Locate the SO-DIMM slot on the mainboard.

Align the notch of the memory module with the one of the memory slot.

Gently insert the module into the slot in a 45-degree angle.

Carefully push down the memory module until it snaps into the locking mechanism.

Repeat the above steps to install additional memory modules, if required.
Component Installation
As shown, unfasten the screw first.

Install the M.2 device into the M.2 slot and secure with the screw.
Daughterboard (CM008)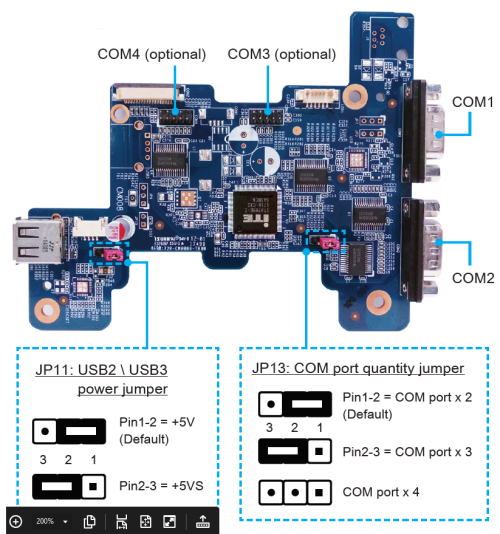 Complete
Replace the back cover and refasten the screws.

Complete.
How to use the Touch Panel
The touch of your finger replaces the input devices and is all you need to operate the P20U.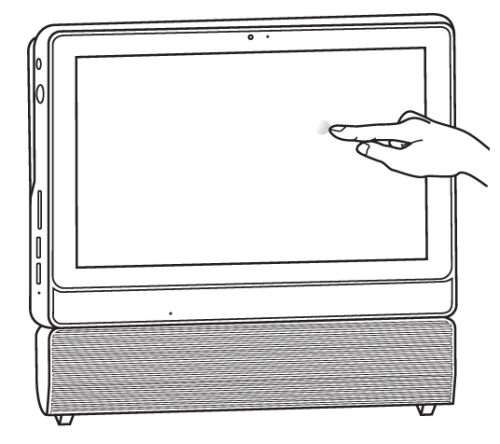 How do I update the touch firmware of the P20U to support the right-click function under Linux?
Notes before firmware update:
- The firmware update can only be performed under Windows 10.
- Do not touch the screen during the firmware update process.
Please refer to the following steps to update the touch firmware:
Unzip the

ILI25110AT116P00_V6000-0003_ ODM After bonding_SensorTest_20191202.zip

.

Run

SensorTest.exe

.

Click on

Start Test

to update the firmware.
Once the firmware update is completed, the red box is displayed as follows.
Fw Ver.Check [0x] : 6.0.0.0.ff.ff.ff.ff
Fw Upgrade : OK
Related links