ST61G4
Windows XP is not registering connected USB devices for example the 6-in-1 card reader and PN11
If your system is not recognizing a USB device, for example the PN11 or the bundled 6-in-1 card reader, follow the steps below.
Install Windows XP and SP1 without all of the USB devices connected.

Install the ST61G4 drivers from the CD and restart the system.

Install the 6-in-1 card reader, then restart the system.

Install PN11, and the associated drivers. Don't restart the system.

Install your other USB devices and check the functions are ok.

Restart your system. After the restart all the PN11 and 6-in-1 card reader should by recognized correctly.
G-Series
The maximum size of a card that fits in the G-Series is 206 mm (L) x 98 mm (H) x 16 mm (D). But due to the different layout designs of each model and VGA card, we strongly suggest to check our VGA support list for each model or test before purchasing the VGA card.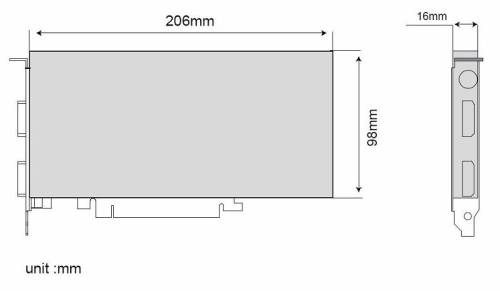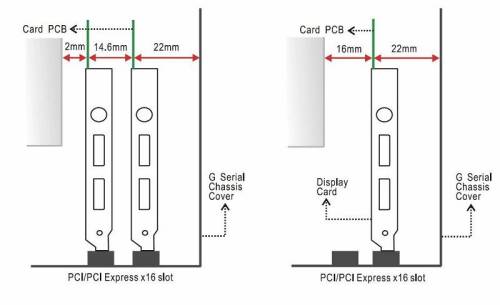 How come my card reader cable will not reach USB card reader header?
The reason that cable won't reach the card reader is that the cable has been held into place by a cable tie. Simply cut the cable tie to resolve this issue. You may refer the below picture for reference.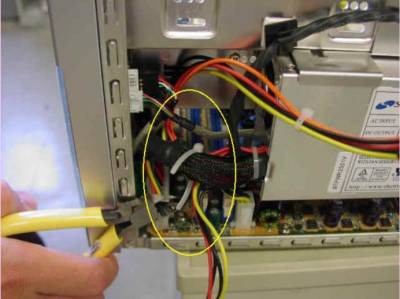 How come when installing WinXP on a SATA HDD, the system hangs when formatting?
SATA HDD eg: Hitachi HDS722580VLSA80
You will need to install a beta Silicon Image chipset driver to solve this issue. You can find the beta driver from this link.
Why won't my operating system install onto the C: Drive?
This could be due to the internal card reader using the C drive title (and D, E, F). Since the card reader is pre-installed, it has automatically been allocated the first 4 letters (starting from C). Try these solutions to install your operating system onto the C drive and avoid such issues:
Remove the card reader cable before install operating system.

Plug-in the card reader cable after install motherboard driver.
Why I only get 16bit color depth in windows with NVIDIA 6800 or 7800 video card?
Due to ATI AGP Gart driver and Nvidia VGA Card driver are incompatible, reinstall operating system is essential. Before OS reinstallation, please remove NVidia 6800 or 7800 video card. And please do not install AGP Gart driver in ATI chipset driver.
Install method of chipset driver as below:
input driver CD of Shuttle.

select "Install Mainboard Software"

select "Install ATI Chipset Driver"

check "Next", and check "Yes" in the License Agreement Page

select "Custom"

Uncheck the "AGP Gart Support" function and press "Next" button to keep installation going.

After finish OS installation then power off the PC and install NVIDIA 6800 or 7800 graphic card.

Install NVIDIA 6800 or 7800 driver
What's the difference between Automatic, Manual Online and Manual Offline settings for RAID1 in RAID Configuration Utility?
This is an application note for customers who want to configure a Raid 1 mirror using any Silicon Image storage product on a system with an existing OS and file system installed on their machine.
The "auto configuration" utility provided in our software is intended for users who are going to format the drive or do a fresh installation. When using this auto-configuration, the BIOS will only mark both drives as Raid 1 and identical without copying the data.
The "Manual Online" utility provide in RAID Configuration Utility is intended to scan and copy the difference of data in the background of operating system.
The "Manual Offline" utility provide in RAID Configuration Utility is intend to rebuild RAIDSet manually.
Does the ST61G4 support Microsoft Windows Server 2003?
No. The ST61G4 is based on the ATI RS300 chipset, which was developed prior to the release of Windows Server 2003, and does not feature a driver set for this software.   Further, the ST61G4 a mainstream computer designed for regular computer applications. For users seeking server capabilities in a SFF foot print, please visit our product pages. Here you will find product as the SB75G2. Both make excellent selections as servers.
Related links