DH310S
Why do I have no video output on my Intel 3xx series chipset product?
Since the introduction of Intel's 9th generation processor family (Coffee Lake Refresh), some of the new 9th-gen processor models no longer have integrated graphics, namely the "F" models like, for example, the i5-9400F. To operate a system with these processor models, a discrete graphics card is required. These processor models are compatible to Shuttle XPC cube series with a free PCIe-x16 slot only. The Shuttle XPC slim series which uses integrated Intel CPU graphics, won't be able to run those processor models.
This information can also be found on the packaging of an Intel boxed processor: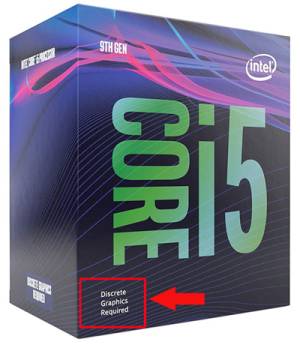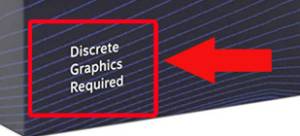 For reference, please see the full list of Intel's 9th-gen desktop processors here: https://ark.intel.com/products/codename/97787/Coffee-Lake#@desktop
To learn more on which processor is compatible with your Shuttle XPC, please refer to our support list of the relevant XPC model: https://global.shuttle.com/support/supportList
Does my Shuttle product support 9th gen (Coffee Lake Refresh) processors?
All Shuttle PC products with socket LGA 1151v2 are prepared to support the 9th generation Intel Core processors, also called "Coffee Lake Refresh", which Intel released in Q4 2018. However, some steps need to be done before the PC can boot with this kind of processors.
Please enter the BIOS setup program to check your current BIOS version.

The BIOS Update must be done with a compatible 8th generation Intel Core processor ("Coffee Lake").
Product Name
Type
Chipset
BIOS version (at least)
DH310
XPC slim (1.3L)
H310
Version DH310000.105 or later
DH310V2
Version DH310200.101 or later
DH310S
Version DH310100.103 or later
DH370
H370
Version DH370000.102 or later
SH310R4
XPC cube
H310
Version SH310000.102 or later
SH370R6
H370
Version SH370000.105 or later
SH370R6 Plus
Version SH370000.105 or later
SH370R8
Version SH370200.102 or later
XH310
XPC slim (3L)
H310
Version XH310200.105 or later
XH310V
Version XH310200.105 or later
Related links