XS36V
How to install memory
Because of Intel's specification issue, when only use one memory module is used, please install the module in the upper DIMM slot. Please see the below picture: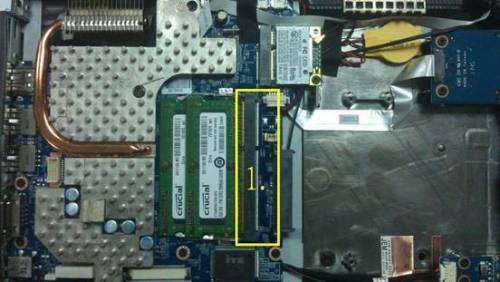 Where can I find drivers for other operating systems beside Windows 7 32-bit?
Because of specification limitation, this model now has only support for Windows 7 32-bit.
RS232/422/485 Assignment
RS-232
RS-422
RS-485
PIN
COM
COM
COM
1
DCD1#
422 TX -
485 -
2
SIN1
422 TX +
485 +
3
SOUT1
422 RX -
4
DTR1
422 RX +
5
GND
6
DSR1#
7
RTS1
8
CTS1#
9
RI1#
Related links